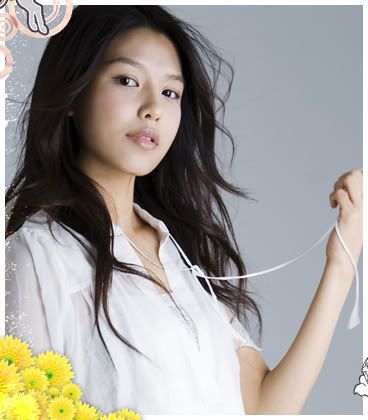 Stage Name:

Lively Princess SOOYOUNG (명랑공주 수영 – myeongrang gongju Sooyoung)


Birth Name:

Choi Soo-young (최수영)
English Name:

Summer Choi (썸머 최)
Nicknames:

Shik shin (God of food), NaSoo (interrupter), DJ Syoung
Position:

Supporting Vocalist/Lead dancer


Date of Birth:

February 10, 1990
Zodiac Sign:
Aquarius
Bloodtype:

O
Sibling(s):

1 older sister (Choi Soo-jin)


Language:

Korean (Fluent), English, Chinese (Basic), Japanese (Fluent)
Specialty:

Dance, Eloquence, Acting
Casted:

2000 SM Open Audition | 2002 Korea-Japan Ultra Idol Duo Audition
Training Duration:

6 Years 3 Months
School:

ChungAng University (중앙대학교) Department of Theater | graduated from Jeongshin Girl's High school
Career:
- 2002 Japanese duo 'Route φ' (with Marina Takahashi)
- 2003 CF Samsung Anycall Battle of Music (with Jewerly Park Jung-ah)
- 2004 School uniforms 'Rocks' model
- 2005 VJ for M.Net 'Hello Chat'
- 2005 OST for Inuyasha 'I Am' (Korean ver.)
- 2007 DJ for Melon 'ChunJi Radio: Sungmin & Sooyoung' (with Super Junior Sungmin)
- 2007 Sitcom KBS 'Unstoppable Marriage' (as Choi Soo-young)
- 2008 OST for SBS drama Working Mom 'Ggok' (with Yuri)
- 2008 Movie 'Hello Schoolgirl! / 순정만화' (as Jung Da-jung)
- 2009 CF 'Post Cerel' (with Sunny & Seohyun)
- 2009 Featured with The Blue 'Feeling Only You' (with Tiffany)
- 2009 MC for MBC 'Fantastic Duo' (with Kim Jae-dong)
- 2009 CF 'Post Cereal' (with Taeyeon & Tiffany)
- 2010 CF 'Biotherm' (with Tiffany & Yuri)
TRIVIA
The tallest member of SNSD.

Prior to SNSD, Sooyoung was a part of J-pop duo 'Route φ' along with Marina Takahashi. The duo released three singles.

Sooyoung is fluent in Japanese.

She's the third youngest of SNSD. However, despite being a '90ers along with Yoona, Sooyoung is considered as a part of the 89 line because she was in the same grade with the six '89ers.

The biggest eater of SNSD, hence the nickname "Shikshin" (Goddess of Food).

"Sooyoung" literally means "swimming" in Korean. Her English name, Summer, was given by fellow member Jessica.

Sooyoung is a devout Christian.

Her older sister, Choi Soojin, is a musical actress.